How you can get the IBAN and SWIFT data from a  bank account with Wise? It's very simple.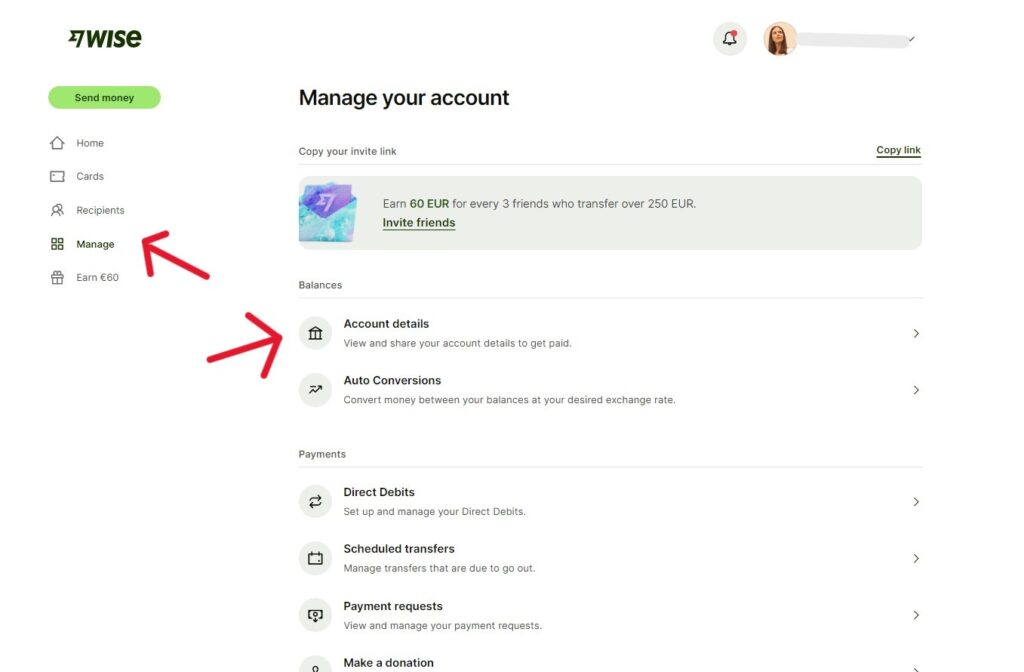 First you must go to the main menu and click on manage your account. After click please into "Account details ,View and share your account details to get paid."
Then please, click on "Euro", so you're getting the details for receiving payments from other bank entities to your bank account, which means IBAN and SWIFT or BIC for making transfers.
REMEMBER: The bank account MUST be on the name of your company, same account holder as the VAT certificate from the German Authorities.
For getting VAT back from the Spanish authorities, please contact us under:
Thank you very much for reading this post, if you think we have been able to help you or if you still have any questions, you can always contact me via WhattsApp (+49 1520 8381499) or e-mail (erica@taxandlawspain.com).